Missione Salvatoriana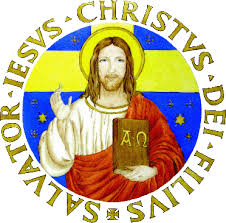 Noi, Salvatoriani, siamo chiamati a seguire Gesù Cristo, il Divin Salvatore, formando una comunità all'interno della Chiesa Universale per il servizio apostolico.
Come e con il nostro Fondatore, Padre Francesco Maria della Croce Jordan, noi proclamiamo a tutta la gente la salvezza che è apparsa in Gesù Cristo, in modo che attraverso la vita che noi conduciamo e le nostre attività apostoliche che svolgiamo tutti possano arrivare a conoscere "Te, l'unico vero Dio e colui che hai mandato, Gesù Cristo" (Giovanni 17,3) e avere vita in tutta la sua pienezza.
La missione ci costringe a condividere la nostra chiamata, ad essere apostoli con la gente di ogni classe sociale. Noi siamo disposti a servire tutte le genti ovunque nel mondo, con ogni mezzo e modo che l'amore di Dio ispira. Noi crediamo nella Providenza amorosa di Dio nel discernere e nel rispondere coraggiosamente ai segni particolari dei tempi in ogni luogo ed in ogni epoca.
Oggi, questi segni ci spingono ad essere una voce profetica per il rinnovamento della Chiesa e del mondo, nel trasmettere in un modo contemporaneo i valori del vangelo in dialogo con ogni cultura, nell'animare la gente laica a vivere il loro impegno battesimale per la guida, il ministero e il servizio cristiano; nell'associarsi ai poveri nello sfidare i mali contemporanei che frustrano una intera vita umana, in particolar modo l'ingiustizia sociale, la povertà, e la violenza in tutte le loro forme.
Noi, Salvatoriani, cerchiamo di compiere la nostra missione nell'essere tutt'uno con quelli che noi serviamo, manifestando al mondo la bontà e la gentilezza di Dio, nostro Salvatore.
We Salvatorians are called to follow Jesus Christ, the Divine Savior, by living as community within the universal Church for apostolic service.
As with our Founder, Father Francis Mary of the Cross Jordan, we proclaim to all people the salvation which has appeared in Jesus Christ, so that by the lives we live and in our apostolic activities, all may come to know "You, the only true God, and whom you have sent, Jesus Christ" (John 17.3) and have life in all its fullness.
The mission compels us to share our call to be apostles with people from all walks. We are willing to serve all people everywhere in the world, by all means and so that the love of God inspires. We believe in God's loving providence in discerning and courageously responding to the particular signs of the times in every place and in every age.
Today, these signs urge us to be a prophetic voice for the renewal of the Church and the world, in conveying in a contemporary way the values ​​of the Gospel in dialogue with each culture, animating lay people to live their baptismal commitment for leadership, ministry, and Christian service; by joining the poor in challenging contemporary evils which frustrate a fully human life, particularly social injustice, poverty, and violence in all their forms.
We Salvatorians seek to fulfill our mission by being one with those we serve, manifesting to the world the goodness and kindness of God our Savior