Apostolato Accademico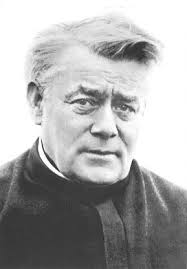 L'Apostolato Accademico Salvatoriano è una espressione dei Laici Salvatoriani che operano in Italia. In esso confluiscono quei Laici impegnati nel mondo della scienza e della cultura che intendono partecipare alla missione della Chiesa vivendo pienamente la vocazione battesimale nella loro professione e attualizzando il Vangelo nella spiritualità di P. Jordan (Fondatore dei Salvatoriani e delle Salvatoriane) attraverso la testimonianza di vita e l'azione intesa come risposta agli appelli della Chiesa di oggi. Questa vocazione cristiana la condividono con tutto il popolo di Dio. Padre Jordan ebbe questa isirazione già all'inizio della costituzione della Società  al punto che ne scrisse gli Statuti del 1890. Ma l'idea rimase nel cassetto fino a quando fù fondato l'Apostolato Accademico Salvatoriano che ad essi si ispira.

Nel 2005 è stata eretta dal Cardinal Vicario Camillo Ruini quale Associazione Pubblica di Fedeli riconosciuta dallo Stato Italiano e nel 2015 approvata definitivamente dal Cardinal Vicario Agostino Vallini con Decreto n. 613/15 del 18 Maggio 2015.

The Apostleship Academic Salvatorian is an expression of the Lay Salvatorian operating in Italy. It brings together those laity engaged in the world of science and culture, wishing to participate in the mission of the Church by living fully the baptismal vocation in their profession and in practicing the Gospel spirituality of P. Jordan (Founder of the Salvatorians and Salvatorian) through the testimony of life and action intended as a response to the appeals of the Church today. This Christian vocation to share with all the people of God.
In 2005 it was erected by the Cardinal Vicar Camillo Ruini as a Public Association of the Faithful recognized by the Italian government in 2015 and finally approved by the Cardinal Vicar Agostino Vallini.
La missione
Come laici assumono, assieme ai religiosi e le religiose, la stessa missione salvatoriana di testimoniare con l'azione apostolica il messaggio di salvezza. Attraverso il modo di vivere rendono testimonianza dei valori evangelici nella loro vita personale, professionale ed ecclesiale incentivando così altri a vivere la loro fede. Si impegnano ad essere apostoli nell'ambiente in cui vivono, partecipando attivamente nella vita della Chiesa locale, particolare ed universale.
As lay people assume, together with men and women religious, the same mission of Salvatorian witness with apostolic message of salvation. Through the way of life bear witness of gospel values in their personal lives, professional and ecclesial thus encouraging others to live their faith. They undertake to be apostles in their environment, actively participating in the life of the local Church, particular and universal.
La spiritualità
Nella loro spiritualità si ispirano alla missione apostolica Salvatoriana che ha come centro e fonte il Divin Salvatore e come scopo la santificazione personale e del prossimo. Nello spirito del Fondatore e seguendo l'esempio degli Apostoli si impegnano a seguire Cristo, cercando di crescere costantemente nella fede, nella speranza e nell'amore cristiano.
In their spirituality inspired by the Salvatorian apostolic mission that center and source of the Divine Saviour and the aim of personal holiness and neighbor. In the spirit of the Founder and following the example of the Apostles we are committed to following Christ, trying to grow constantly in faith, hope and love Christian.
Le branche missionarie
Le branche operative dell'Apostolato Accademico Salvatoriano sono:

LA FAMIGLIA, LE VOCAZIONI, LA SCUOLA,
LE ORGANIZZAZIONI, GIUSTIZIA-LAVORO-PACE

All'interno di questa aree apostoliche e missionarie operano prevalentemente psicologi, psicoterapeuti, psichiatri, medici, avvocati., giornalisti. L'Apostolato della famiglia opera attraverso Consultori Familiari medico-psico-pedagogici e psicoterapeutici. L'Apostolato per le Vocazioni attraverso un Consultorio per la Vita Consacrata ed un Servizio di formazione Vocazionale, un Istituto di Formazione per Psicoterapeuti Vocazionali L'Apostolato per la Scuola offrendo consulenza e formazione alle tre componenti: educative: docenti, genitori e studenti.
The branches operating Apostleship Academic Salvatorian are:
FAMILY, VOCATIONS, SCHOOL, ORGANIZATIONS, JUSTICE-WORK-PEACE

Within this area apostolic and missionary work mainly psychologists, psychotherapists, psychiatrists, doctors, lawyers. And journalists. The Apostolate of the family works through family planning clinics medico-psycho-pedagogical and psychotherapeutic. The Apostolate for Vocations through Counseling for Consecrated Life and a Vocational Training Service, a Training Institute for Psychotherapists Vocation Apostolate for school offering advice and training to the three components: education: teachers, parents and students.
SEDE LEGALE DELLA PRESDIENZA
Largo Lido Duranti 2/N – 00128 Roma
Tel./Fax 06.97612477 – Tel. 373.8212149